Dr. Jacono Discusses his Surgical Techniques in Tatler Magazine
Information about Dr. Jacono, M.D., FACS, and his signature surgical techniques as discussed in Tatler Magazine.
An International Surgical Superstar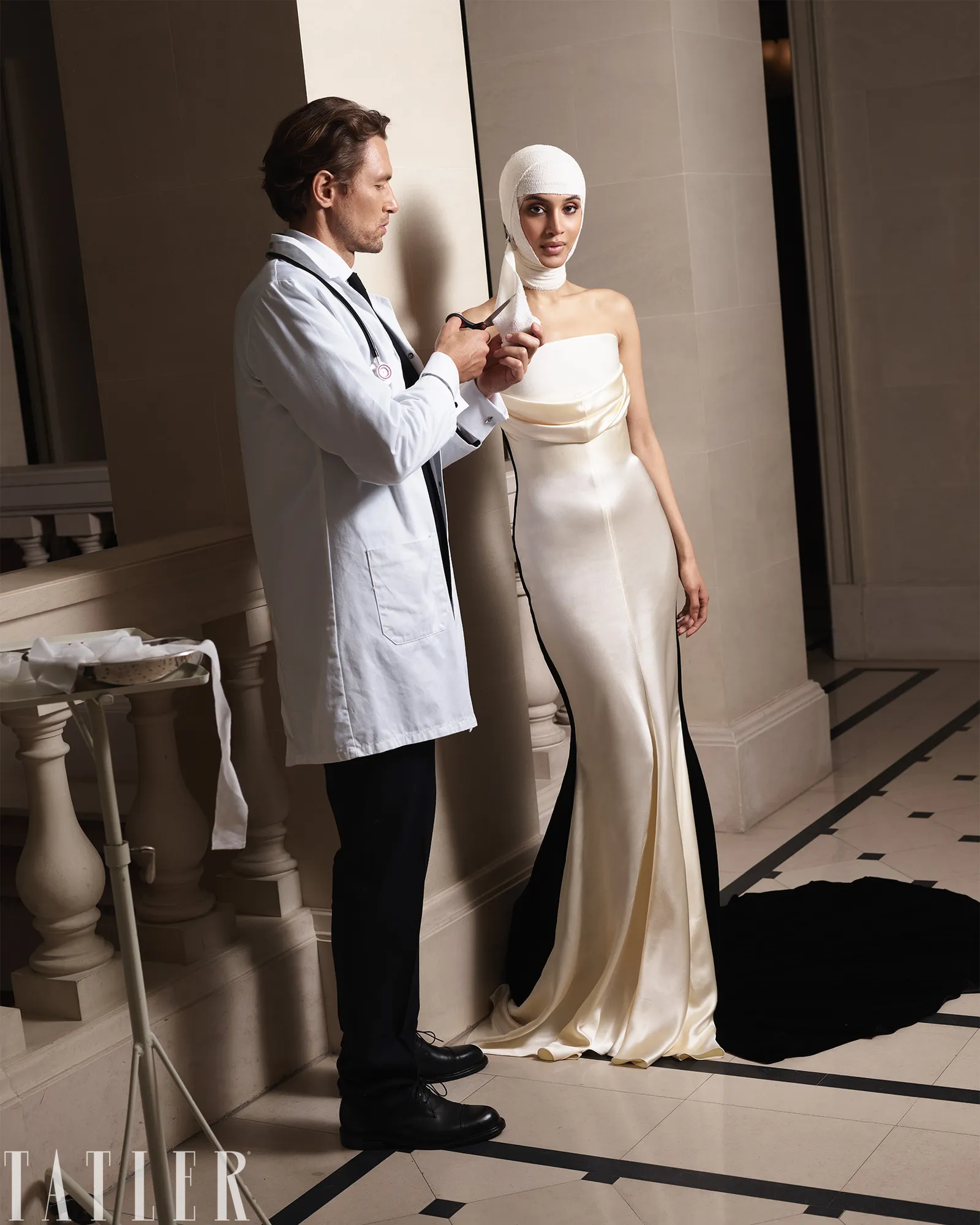 Dr. Jacono was recently featured in Tatler magazine as a master surgeon with a keen eye for aesthetic artistry. The article covered his many press-worthy accomplishments and life beyond the operating room.
"It is an incredible honor to be included in Tatler Magazine," says Dr. Jacono, a double board-certified facial plastic surgeon. "I've always prided myself on offering my patients the best possible results. It's fantastic to be recognized for my work."
Tatler celebrated Dr. Jacono for treating Marc Jacobs' face in July 2021. After combing through physicians, Jacobs settled on Jacono for his unparalleled facelifting ability and bedside manner. Jacobs was so thrilled with his results that he documented his recovery process on Instagram. The photographs were viewed by millions and garnered much support. They also drew attention to the talented man behind the procedure.
"It was a shock that Marc shared these very intimate pictures on social media," says Dr. Jacono. "I didn't ask him to do it—he posted them on his own volition. I remember that I was preparing for another surgery when it happened. One of my staff members came into my office and announced that he'd posted. The whole office was excited, and of course, I was extremely grateful." As happy as Dr. Jacono is to have gathered so much attention, he attributes his renown to his surgical ability. More specifically, he has found incredible success with a novel technique called the Extended Deep-Plane Facelift.
Dr. Jacono's Signature Surgical Technique
Most people falsely believe that the facelift is a static procedure. In other words, the public sees it as a cookie-cutter approach that, at best, makes the patient look overdone, and at worst, distorted.
"Traditional facelift techniques are not specialized enough to offer great results," says Dr. Jacono. "The oldest methods lift skin and superficial tissue, which creates an overly tight, glossy look. In some cases, these procedures make patients look strange and asymmetrical. Perfect examples of this are Jocelyn Wildenstein and Mickey Rourke. Everyone agrees that they don't look like themselves anymore."
Frustrated with the traditional facelift, Dr. Jacono set out to create a new technique with naturally beautiful results. After thousands of hours of trial and error, the Extended Deep-Plane facelift was born.
Unlike traditional methods in which skin is peeled away from the muscle, the Extended Deep-Plane facelift goes deeper. It lifts the skin and its underlying tissues together as a single unit. It then repositions all deep cheek fat pads and musculature on a vertical plane. This recreates the heart-shaped face of youth. Since the skin is not separated from the muscle, the surface of the face appears smooth, not tight. This method maintains blood supply to the face, allowing for quicker healing. What's more, scars are virtually invisible. Female patients can wear their hair in ponytails, and male patients can wear short haircuts or even shave their heads.
Extended Deep Plane Technique Explained to Tatler
"The Extended Deep-Plane facelift is not a pull-and-tug procedure; it's about sculpting in 3D," explains Dr. Jacono. "It's unlike any other technique out there and offers results that are undetectable and aesthetically pleasing. My patients report that their friends and loved ones say they look great, but can't tell they've had surgery. They think that they've lost weight or tried out a new skincare routine. These sorts of testimonials are proof of the technique's efficacy."
The Extended Deep-Plane facelift is a much more complex procedure than any other facelift. This is because it manipulates anatomy that is not normally accessed. It is also not taught to the vast majority of plastic surgeons. For these reasons, it comes with a heftier price tag. Dr. Jacono's facelift rate begins at $250,000, not including other procedures like eye and neck lifts. After surgery, Dr. Jacono offers patients hyperbaric oxygen therapy. This treatment speeds up healing and ensures that his most famous clients are ready to walk red carpets in under two weeks.
Keeping Art Close
As much as technical skill counts, Dr. Jacono believes in the power of artistry.
"Because my procedures are unique, they focus a lot more on the face as a whole," says Dr. Jacono. "I prefer to shape everything with balance in mind. In a way, it's like sculpting: every maneuver makes a big difference. Even an error of a millimeter or two can cause lasting changes."
To hone his artistic sensibilities, Dr. Jacono attends figure-drawing classes in SoHo, Manhattan in his free time. He is also venturing into entirely new territory. He and his son, a writer named A.J. Jacono, are opening a bookstore, café, and wine bar in SoHo called Bibliotheque. They will open the space in the summer of 2023.
"To me, art is everything," says Dr. Jacono. "It guides my profession and my life more generally. I wouldn't want to have it any other way."